Welcome to the PickCrafter Wiki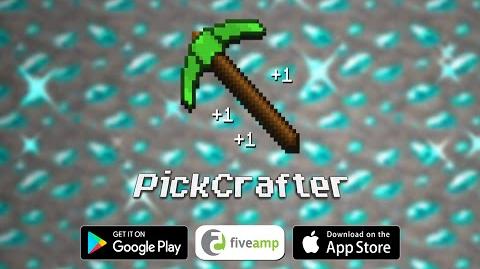 PickCrafter is an addictive Minecraft inspired mobile game. Mine gems, craft pickaxes and open chests full of treasure! Tap or swing to break blocks and collect picks. Use your picks to open chests loaded with treasure. Unlock many collectibles. Explore different biomes and see if you can reach them all. Can you collect all of the pickaxes and score to the top of the leaderboards? Download now to unleash your inner treasure hunter in PickCrafter!
Other Links
Latest activity
Ad blocker interference detected!
Wikia is a free-to-use site that makes money from advertising. We have a modified experience for viewers using ad blockers

Wikia is not accessible if you've made further modifications. Remove the custom ad blocker rule(s) and the page will load as expected.